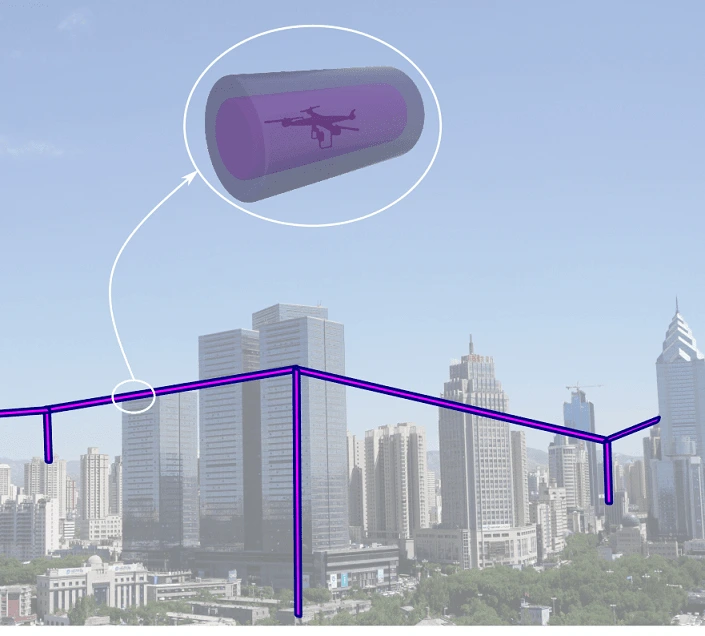 Promising Strategy to Manage UAV Traffic
What is Corridrone?
Corridrone, corridor for drones, is an on-demand end-to-end solution that helps users reserve a virtual corridor in the class-G airspace for UAV mobility. Based on the nature of demand and drones deployed by the user, Corridrone provides an optimal path, multi-lane corridors, embodied with three-layered geofencing to ensure the safety of the drone. Moreover, the geofenced corridors provided by Corridrone are locally adaptive to ensure dynamic obstacle avoidance and efficient conflict resolution, making it a reliable solution to manage dense air traffic.
Developed with a collaboration between IISc and RBCCPS.
Indian Institute of Science Bengaluru
Robert Bosch Center for Cyber Physical System
Poster Presentation: ARTPARK Innovation Summit 22, Connecting the Unconnected
In `ARTPARK Innovation Summit 22' hosted by ARTPARK, the team presented different components of CORRIDRONE architecture through a poster presentation.
UTM and Airspace Management: Providing a Green Corridor for the Air Ambulance
In a seminar on 'Advanced Air Mobility for Healthcare Emergencies' hosted by ArtPark, the principal investigators explained the significance of air corridors in the mobility of an air ambulance.
First Media Appearance: IISc working on 'Corridrone' as India opens up to drone use
In an interview to the Times of India, the Principlal Investigators updated media about the novel drone mobility framework, i.e. CORRIDRONE.